Kim Cattrall biography – career Kim Cattrall will reprise her special role as Samantha Jones in the final episode of season 2 of "And Just Like That".
Kim Cattrall Returns With "And Just Like That"
In an exciting development for "Sex and the City" fans, Kim Cattrall is set to reprise her iconic role as Samantha Jones in the Season 2 finale of HBO's "And Just Like That." Although her appearance will be brief, it marks a significant moment in the show's revival.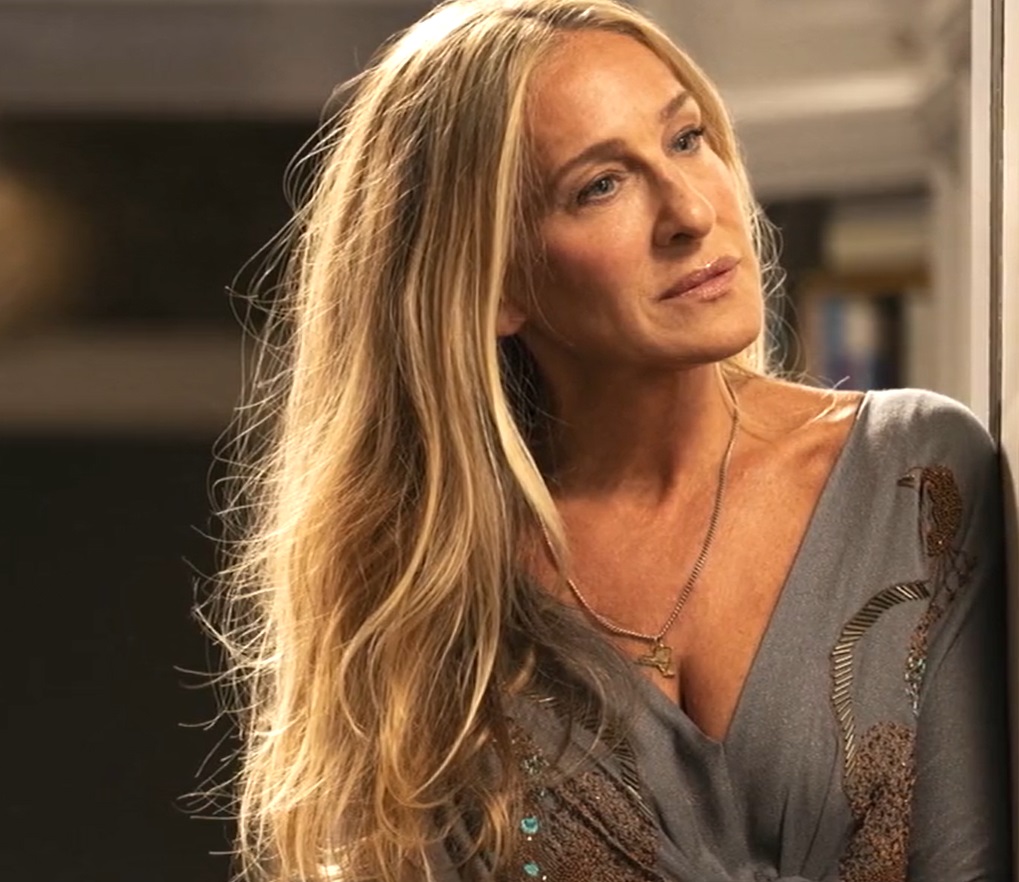 A Brief but Impactful Return
According to sources, Kim Cattrall filmed her scene on March 22 in New York City, without interacting with the series' stars, including Sarah Jessica Parker, or showrunner Michael Patrick King. Samantha, who has moved to London in the show, will have a phone conversation with Carrie Bradshaw, played by Parker. This interaction follows their text exchange in the first season and sets the stage for a potential reconciliation.
The Inimitable Samantha Jones
Fans of "Sex and the City" have long been yearning for a glimpse of Samantha Jones, the beloved and empowered publicist who played a pivotal role in the groundbreaking series that aired from 1998 to 2004. Samantha's character epitomized confidence and sexuality, and her return, even in a limited capacity, is sure to excite viewers.
A Departure and Reconciliation
Kim Cattrall publicly announced in 2016 that she was done playing Samantha, expressing her dissatisfaction with the proposed script for a third film. This decision led to a well-publicized fallout between Cattrall and Sarah Jessica Parker. When "Sex and the City" was rebooted as "And Just Like That" in 2021, Cattrall was not approached to reprise her role, and the show introduced new characters to fill the void.
A Surprise Return
Initially, both Sarah Jessica Parker and showrunner Michael Patrick King expressed doubts about the possibility of Cattrall returning as Samantha. However, during the filming of the second season, HBO and Max content chairman and CEO Casey Bloys approached Cattrall about reprising her role, leading to her decision to say yes.
Beyond "And Just Like That"
While eagerly awaiting the airing of her scene in "And Just Like That," Kim Cattrall is currently starring in the Lionsgate film "About My Father" alongside Robert De Niro. Additionally, she will portray a makeup mogul in the upcoming Netflix drama series "Glamorous," set to premiere on June 22.
The second season of "And Just Like That" is also set to premiere on June 22, with Kim Cattrall's appearance as Samantha scheduled for August. This long-awaited reunion between Carrie Bradshaw and Samantha Jones is bound to captivate fans and deliver a nostalgic trip down memory lane.
Kim Cattrall – Biography and Career
Biography
Kim Cattrall is a Canadian actress born on August 21, 1956. She was born and raised in Liverpool, England, to a Canadian family. When she was three years old, her family moved to Vancouver, Canada. Cattrall has had a diverse and successful acting career in film, television, and stage.
Film and Television Career
Kim Cattrall began her acting career at a young age. She appeared in several Canadian films and television shows in the 1970s and 1980s. She gained fame through her role in the American comedy film "Porky's" (1981). This role opened doors for her in the Hollywood film industry.
However, Kim Cattrall's true success came from her portrayal of Samantha Jones in the HBO series "Sex and the City." From 1998 to 2004, she played this role in six seasons and two movies. Samantha Jones was an important and iconic character, and this role brought Cattrall numerous awards and marked her career.
Apart from "Sex and the City," Kim Cattrall has also starred in other films such as "Mannequin" (1987), "Big Trouble in Little China" (1986), "Star Trek VI: The Undiscovered Country" (1991), and "The Ghost Writer" (2010).
Stage Career
In addition to her film and television career, Kim Cattrall has excelled on stage. She has performed in theater productions in London's West End and Broadway, New York. Some of her notable stage roles include Cleopatra in "Antony and Cleopatra" and Amanda in "Private Lives."
Personal Life
Beyond her artistic career, Kim Cattrall's personal life has also garnered attention. She has been married three times and does not have children of her own. Cattrall has been open about her personal life and experiences.
This biography is based on the available information up until September 2021 and does not include recent developments or events.