In this article, we will delve into the topic of SJC gold bars, which are considered one of the leading gold and precious metals brands in Vietnam. With a wide range of products including gold bars, jewelry, and feng shui items, SJC is the top choice for customers. Let's explore more about SJC gold bars, which are known for their highest purity level, through the following article.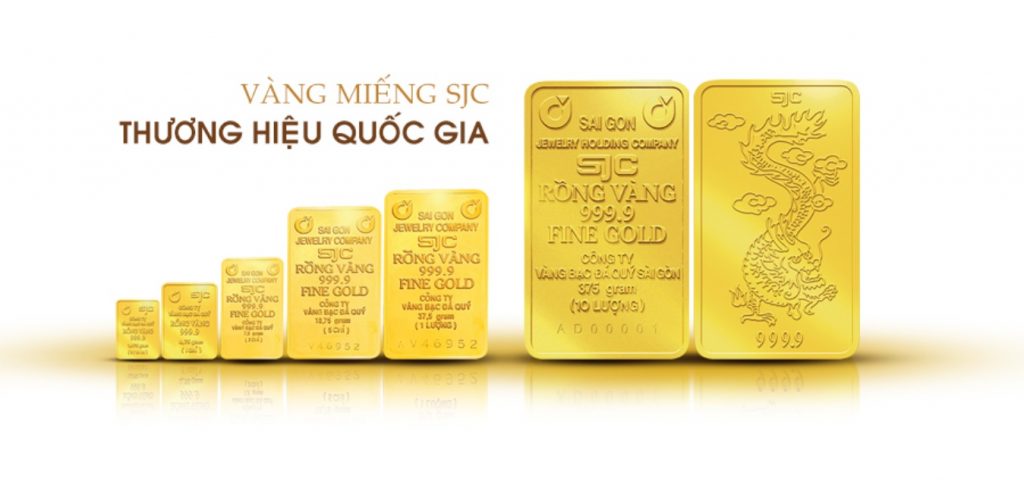 Overview of SJC Gold and Precious Metals Company
SJC Saigon Jewelry Company was established in 1988 and officially changed its name to SJC Gold Silver Gemstone Company Limited on September 16, 2010. With over 40 years of formation and development, the SJC brand has become the preferred choice of customers when it comes to purchasing jewelry, gold bars, and high-end watches.
SJC operates as a conglomerate with various business sectors such as gold and jewelry trading, real estate, finance, and other services.
Learn more about SJC Gold and Precious Metals Company.
SJC Products and Their Diversification
SJC offers a diverse range of products in terms of design, style, and price segments, making it suitable for various customers. All designs are meticulously crafted using modern techniques such as casting, machine engraving, and stamping, resulting in exquisite and flawless finished products.
Some notable achievements of the company include:
National brand recognition
Listed among the top 500 retailers in Asia
First, second, and third-class Labor Medals
Consistently awarded the Vietnam Quality Brand for 13 consecutive years
Vietnamese Golden Star Award
Listed among the top 500 largest enterprises in Vietnam
What Are SJC Gold Bars?
SJC gold bars, also known as 24K gold, have the highest purity level compared to other gold types such as 10K, 14K, or 18K. These gold bars are cast in rectangular ingots, packaged in sheets, and available in various weights.
The gold bars feature an engraving of a dragon and the symbol of four number 9s, representing the 99.99% purity level of the gold. The remaining side of the bar bears the production company's logo. Therefore, SJC gold bars are commonly referred to as "dragon gold bars," "four-nine gold bars," or simply "SJC gold."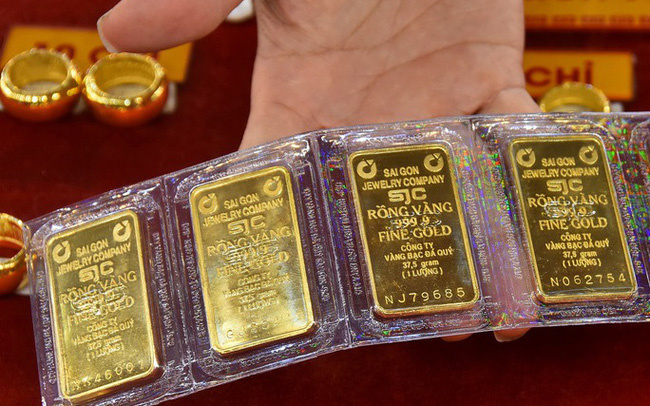 Due to their almost absolute purity, 24K gold bars do not depreciate in value. Customers often purchase them for investment purposes or for significant occasions such as weddings, dowries, or housewarmings, rather than using them as jewelry.
General Information about SJC Gold Bars
SJC Gold Bars Classification:
1 tael of gold = 3.75 grams
2 taels of gold = 7.5 grams
5 taels of gold = 18.74 grams
10 kilograms of gold = 26.666667 taels of gold
Characteristics of SJC Gold Bars:
SJC 24K gold bars have the characteristic softness of pure gold, making them prone to scratches and deformation upon friction or impact.
Gold does not tarnish or oxidize and retains its color over time. Typically, gold bars are packaged in rectangular sheets, compacted or further divided into smaller weight units, such as rings. SJC gold holds significant value and high liquidity, ensuring minimal loss when buying and selling.
When crafting jewelry, goldsmiths often combine gold with other metals such as silver, copper, nickel, etc., to create rose gold, white gold, or gold-plated pieces. This combination enhances the durability of the jewelry while reducing production costs.
Is It Worth Buying SJC Gold Bars?
When considering buying SJC gold bars, it's important to take the following factors into account:
Intended use: SJC gold bars are suitable for investment and wealth accumulation purposes, but they may not be suitable for intricate jewelry due to the softness of pure gold. Clearly defining your purpose will help you decide which product is suitable for you.
Compare gold prices: Due to its reputation and quality, SJC gold is priced higher than other brands in the market. However, when buying from this brand, you don't have to worry about depreciation and can sell it at a higher price.
Verify product information: When purchasing gold, it is essential to check the detailed information of the product. Gold bars should be engraved with necessary markings and accompanied by a receipt, invoice, and appraisal results. It's crucial to keep all these documents carefully.
SJC provides information about its official stores and authorized dealers on its website. When in need, you should visit these authorized stores to make a purchase. Avoid purchasing from unlicensed establishments to prevent buying counterfeit or low-quality items.
In conclusion, SJC gold bars are a reputable brand in the market, offering long-term value and suitability for wealth accumulation and investment purposes. Purchasing genuine gold from trusted sources ensures that your assets retain their value over time. For more information on the gold market and other effective asset growth investment channels,